On September 5, 2023, a bilateral meeting was held between the Director of the Agency for Hydrometeorology of the Committee for Environmental Protection under the Government of the Republic of Tajikistan, Qurbonzoda Abdullo Habibullo, and the Director of the World Food Program (WFP) in Tajikistan, Adham Musallam.
During the meeting, both sides expressed their satisfaction with the implementation of the Memorandum of Understanding between the Agency for Hydrometeorology and the World Food Program (WFP) in the form of a project "Building the resilience of vulnerable communities and unsafe food to climate impacts by strengthening the capacity and diversity of livelihoods in mountainous regions of Tajikistan".
During the meeting, the parties of the World Food Program (WFP) decided to contribute to the high-level events within the framework of the UN Conference on Climate Change (COP28) in the Tajikistan Pavilion, planned in the United Arab Emirates.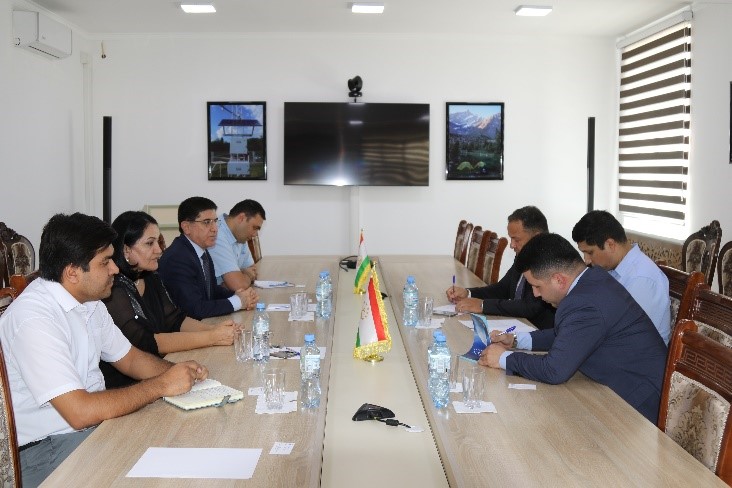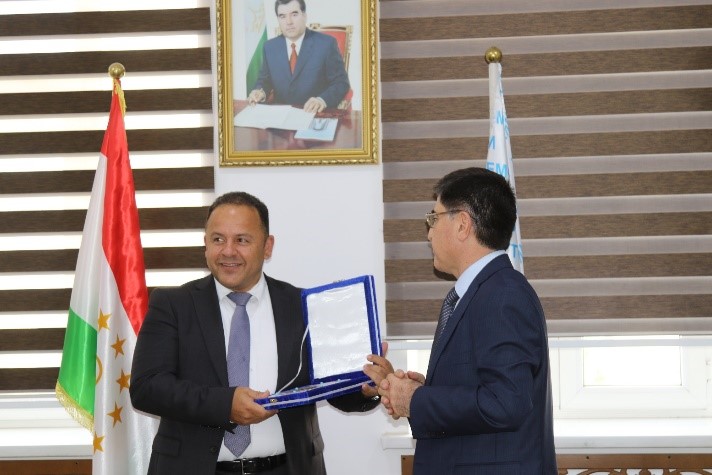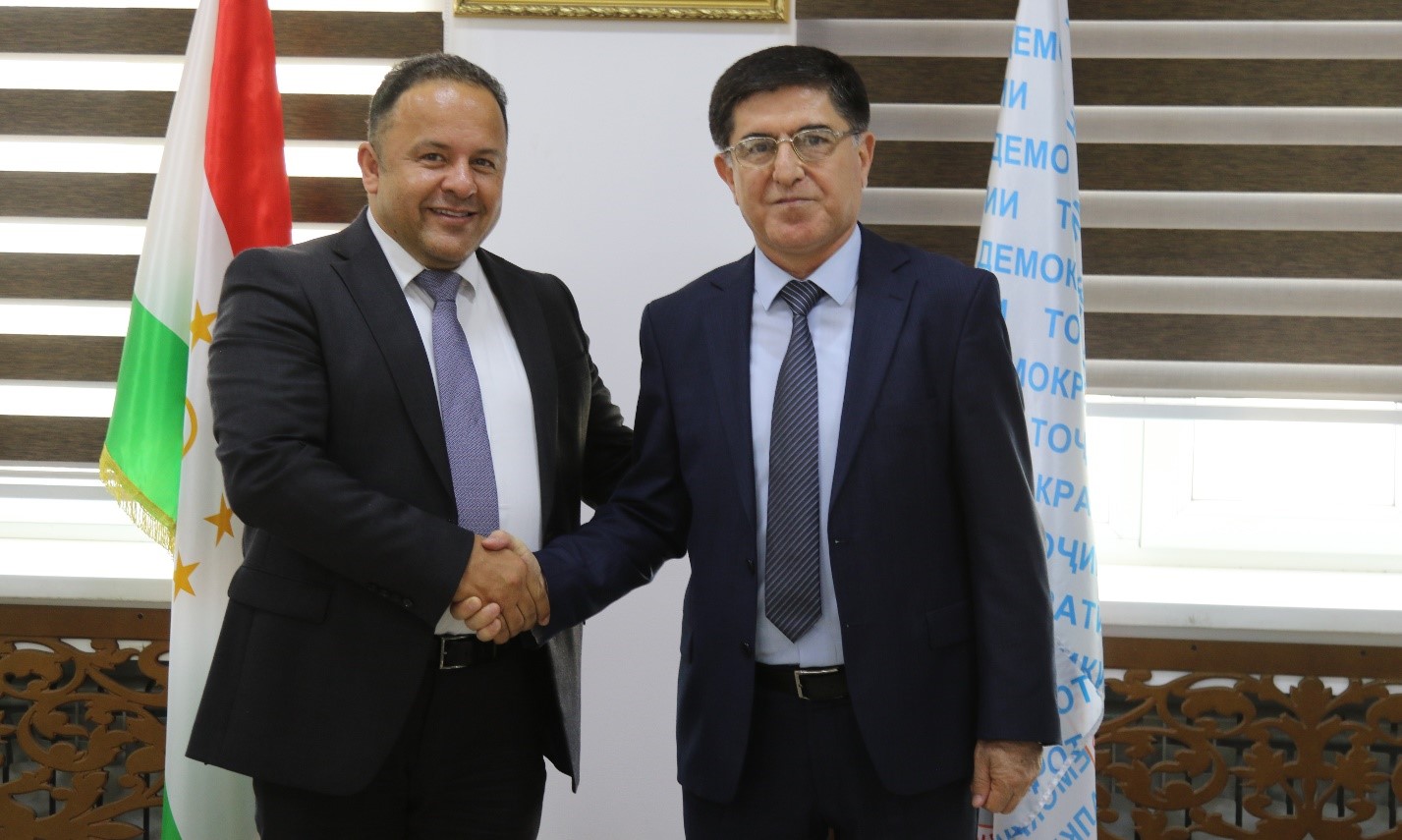 06.09.2023